If you are part of a management team for an electronics laboratory, then you know first hand how critical it is to have flexible data organization / identification and effective mapping to the unit of manufacturing / testing. Statistical methods of quality evaluation predominate, and early warning of off-aim performance is highly valuable. You also understand that high quantities of data usually mandate automated data capture and statistical control, while comprehensive specification and recipe/sop management is necessary. You are also well aware that specialized imaging and image capture, as well as the ability to track and bring closure to unusual events, is necessary. Finally, integration with MPR/ERP systems is often necessary in electronics laboratories. With demands like these, it is critical to partner with a company that offers LIMS for electronics industries, and your ability to grow will depend on the capabilities presented by the LIMS solution you invest in.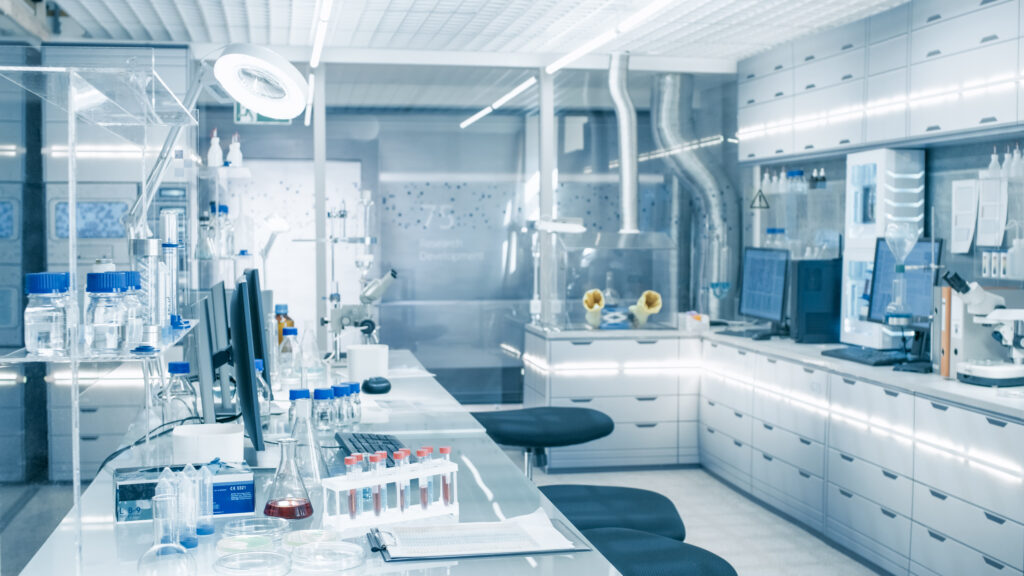 Blaze LIMS Improves Your Performance in the Lab
When you invest in LIMS for electronics industries through Blaze, there are a number of features wrapped up in your LIMS solution that will improve your performance and better enable you to help your organization hit their growth goals. These features include the following:
Configurable sample identifiers for user friendly environments for any product mix.
Flexible data model to effectively capture data that maps well to units of manufacture.
Embedded and automated statistical analysis and control technology.
Comprehensive "one vendor" support for instrument interfacing and automation for streamlined operation, covering the complete range of physical testing, sophisticated materials testing, and specialized testing, as well as the more traditional analyzers.
Full featured versioned image capture for results.
Flexible speedy automated notification to all quality stakeholders to ensure rapid response to information, minimal waste, etc.
Comprehensive sample logging for manual, multiple sample, scheduled and externally triggered logging, grouped and managed by operating area.
Configurable sampling and testing strategies for optimal quality management including "skip lot", results carry forward, etc.
Workflow flexibility for optimal mix of worksheet, report and barcode label production, review, approval.
Full barcode support for positive sample identification and improved efficiency.
Seamless integration with Best-In-Class desktop productivity tools (Crystal Reports, NWA Quality Analyst, Microsoft Office) for high efficiency process analysis in the face of large quantities of data.
Document management of methods to support ISO certification.
Comprehensive specification management and use for manufacturing, product, customer and lot release specs.
Highly flexible and configurable report system including comprehensive features to support virtually any COA requirements with powerful delivery features.
Flexible event-driven, on-demand and scheduled reports delivered via Internet/intranet, file export or email.
Powerful lot release features to control manual and automatic release in various packaging environments.
Complete audit trails for trace ability.
Interfaces with other enterprise systems (SAP, IP21, PI, etc. for seamless information delivery).
Blaze Systems understands the demanding needs of a laboratory environment within the electronics industry. Our LIMS solutions are engineered from years of understanding data models, the need for various components to be automated, and we understand the challenges faced by researchers and lab techs in the electronics industry. We pride ourselves on being LIMS experts in this niche industry, and when you partner with Blaze for laboratory information management systems, you will have a solution customized to meet your needs.
Why Invest with Blaze when You Need LIMS for Electronics Industries?
Blaze Systems is known throughout the electronics industries for offering LIMS solutions that stand alone from all others.
Highest Lifetime Benefits – Our LIMS solutions were engineered to offer electronics labs the highest lifetime value and benefits thanks to a comprehensive COTS functionality for maximum value add over time. In addition, information delivery is open, timely and comprehensive. Our LIMS solutions also have a continuous improvement enabler, and integration features with specific instruments and enterprise applications.
Lowest Total Cost of Ownership – Our LIMS for electronics industries have the lowest and best fit licensing fees for enterprise solutions. LIMS are cost-effective, optimized to meet your needs, and offer just in time training. Blaze LIMS also grants electronics labs automated installation and low IT support saving your organization a great degree of time and money. Data migration is cost-effective, and users benefit from low support costs thanks to built-in diagnostics and a responsive hotline. Business Partnership – our success is predicated on the success of our clients. Every partnership we form is one of mutual growth–something that we are deeply passionate about. Our small company persona coupled with our massive ability to produce the highest quality LIMS solutions, coupled with our dedication to giving every customer personal response, are all winning points that make a partnership with Blaze Systems a no brainer.
Contact Blaze Today, Discover Our LIMS for Electronics Industries
Call Blaze Systems today and discover how our LIMS for electronics industries can improve performance throughout every sector of your laboratory. Our LIMS systems are designed to give each client cost-saving benefits, improve internal communication across multiple platforms, and collect and read data with flawless accuracy and organization. From platforms and tools to information modeling and superior implementation, our LIMS solutions are created using customized considerations based on your laboratory needs and goals. Our team is standing by to piece together your ultimate laboratory information management system today.