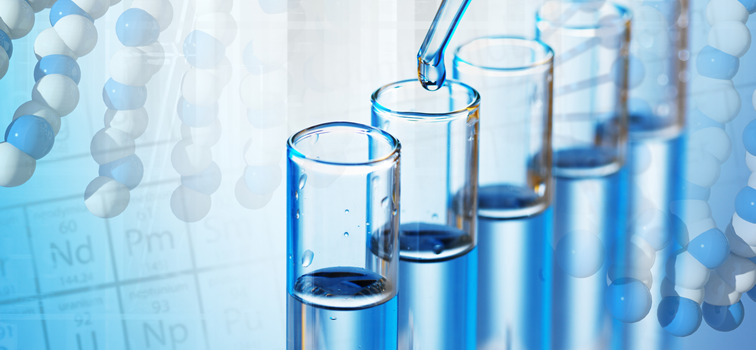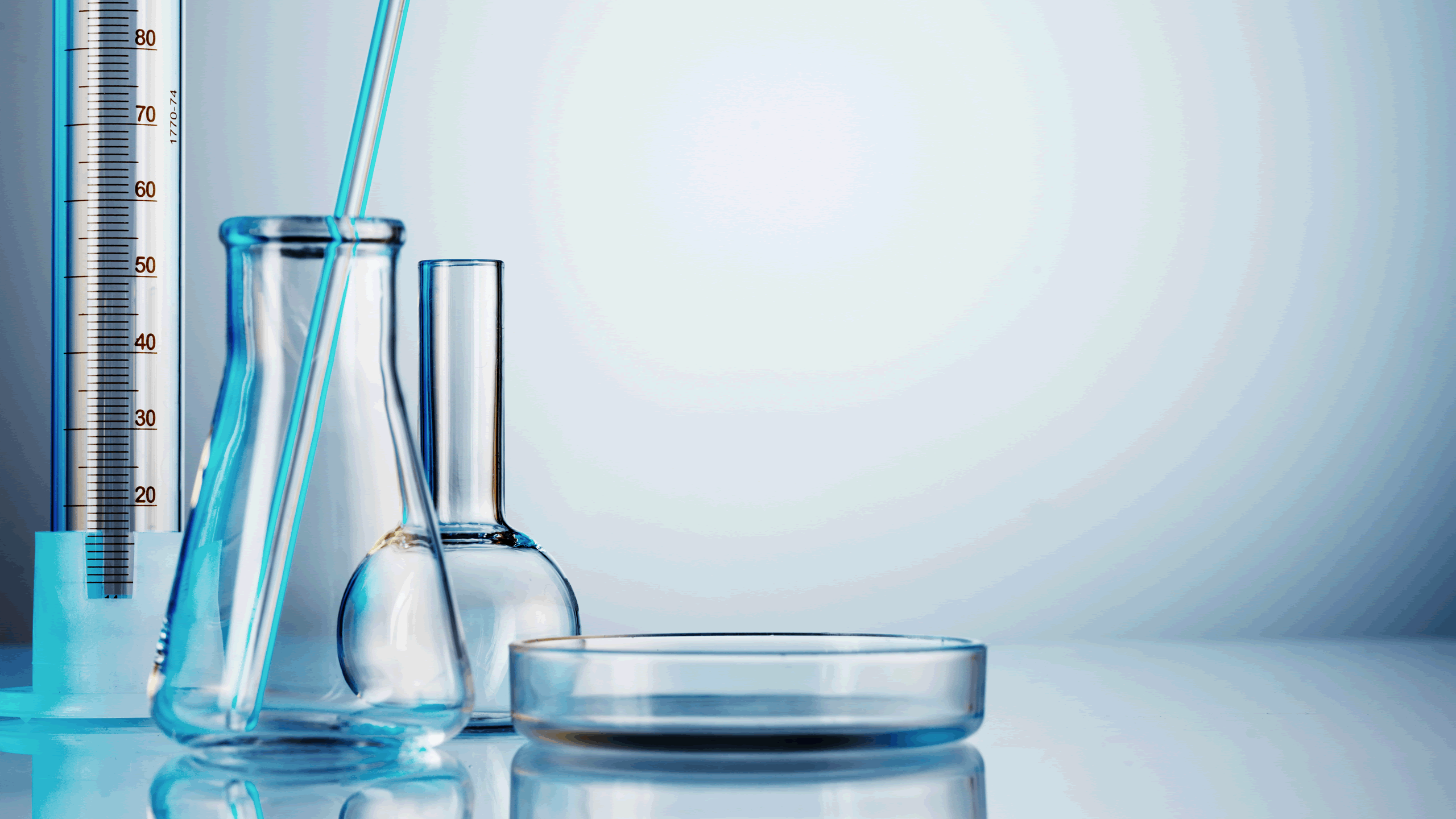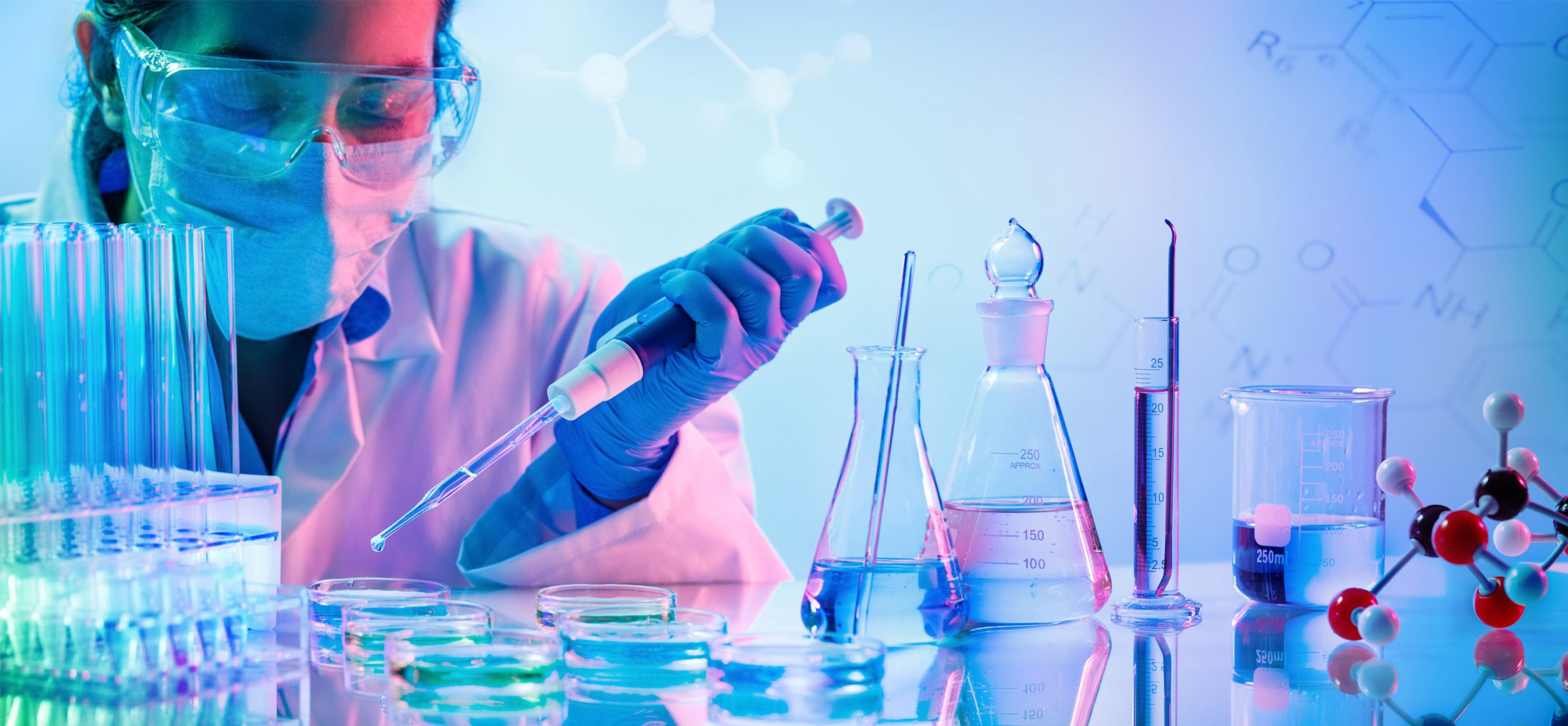 LS lab bioanalytical hero
images
Blaze LIMS Systems Key Elements
Comprehensive Wide and Deep COTS LIMS
Optimized Workflow/Process Based Configuration
Superior Personal Support

Laboratory Information Management System (LIMS)
What is a Transformational LIMS System?
LIMS For Lab Automation
At the laboratory level you can think of a LIMS or Laboratory Information Management System as a software solution that supports and enhances a modern laboratory's operations. The functions and uses of a LIMS have evolved over the years from simple sample management to a lab enterprise resource planning and execution tool that manages multiple aspects of laboratory operation, including critical resources such as instruments, reagents and standards, documents, customers, suppliers, and personnel, and functions such as QC, method execution ELN, sample receiving and shipping, lot release, decision support, CAPA and much more.
Early in LIMS history the cost, upwards of $300K, and resources required to implement a LIMS limited use to the larger enterprise. That has steadily changed with expanded functional/benefit value and reduced prices. For example, most BlazeLIMS systems today cost between $40K and $80K depending on size and functions. Nevertheless even that more attractive cost will often fail to gain budgetary priority unless motivated by the necessity of regulatory compliance and/or an expanding laboratory workload. In today's investment climate, cost saving alone will often not carry the day, even when a one year payoff is projected.
Consider expanding your vision for LIMS to be a central component for an enterpise digital transformation.
Blaze LIMS For Digital Transformation
At the enterprise level, you can think of a LIMS as the central component of a digital transformation, not only for the laboratory, but also for the complete end-to-end performance of the supply or service chain enterprise. This kind of vision can change everything in the way you choose, justify, acquire and implement a LIMS.
A Transformational LIMS extends the impact of Automation, Integration and Optimization out into the entire Enterprise For maximum impact
Develop a Vision and Plan for a Transformational LIMS System
To develop a plan for a transformational LIMS, it is helpful to organize your thinking at three levels of implementation and impact, each building on the other:
This approach will make a major difference in your LIMS acquisition decisions, scope definition, and ultimate success in obtaining authorization and achieving breakthrough laboratory and enterprise transformation. Many LIMS project proposals have not gained traction because they were limited to consideration of the automation dimension only, failing to extend the reach of the benefits outside the lab and to the entire enterprise.
Automate Tasks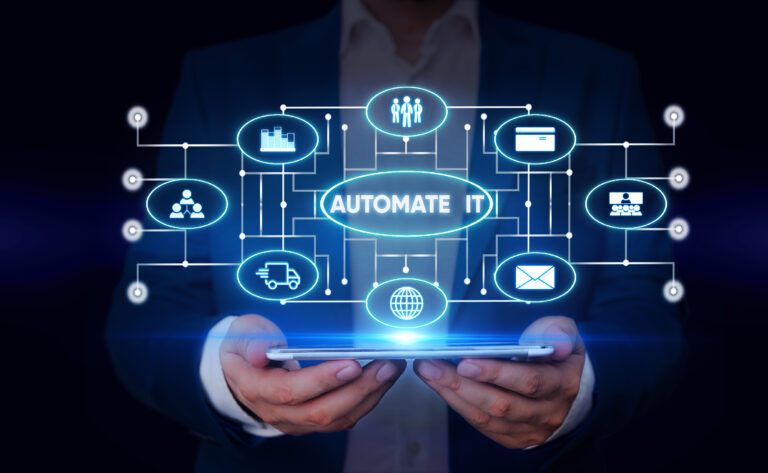 A comprehensive LIMS solution like BlazeLIMS automates tedious labor intensive tasks to reduce costs, errors and rework, and improve reproducibility, throughput, and turnaround. BlazeLIMS implements, tracks, manages and supports laboratory operations, workflow, resources, performance, costs and much more. Within the lab, these benefits of BlazeLIMS are highly valuable in themselves. To illustrate, a few of the many examples with high value are:
Create a sample record for product testing in seconds, by selecting a pre-defined template which populates required testing, assigns a unique identifier, and creates barcode label(s).
Display a backlog for any operational step from receipt to analysis to approval, and any support activity such as instrument calibration, reagent ordering, user training, etc.
On data entry of a result, apply multiple checks to validate the result and run associated equations.
Produce and deliver a COA report with one button.
Produce a daily email quality summary with one button.
Produce a report of all analysis that used a purchased that may have quality problems.
Depending upon the specific laboratory, LIMS projects which broadly implement this level of automation will save 20% to 40% on labor, as well as reduce errors and rework, and improve turnaround. For BlazeLIMS the costs will typically range from $40K to $80K, depending upon the laboratory size. However attractive this might be to laboratory management, it is important to recognize early in a project that these tangible benefits may not alone carry the day in justifying that level of investment unless a lab is facing significant capacity bottlenecks or regulatory requirements. A more compelling case emerges when you integrate systems and optimize enterprise performance.
Integrate Systems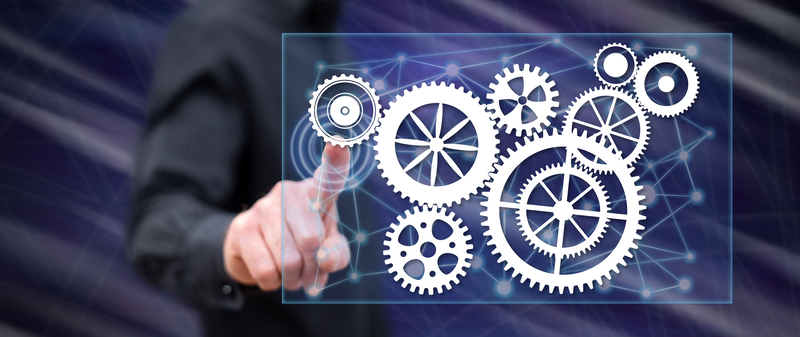 A comprehensive LIMS solution like BlazeLIMS integrates multiple applications/systems/functions into a seamless operation, reducing costs, errors, and delays.  It is important to think of integration not only in terms of communication between computer applications, but in the broader sense of improving communication between the elements of the total enterprise system. Thus integration can take many forms, from extending LIMS functions out into the shop floor, customer community, etc., to the more traditional software application linkages. To illustrate, a few of many examples with high value are:
From an analyzer output alone, automatically create an instrument batch record, pulling in existing samples and processing their results, creating QC samples referencing associated lab standard values, calculating and summarizing QC performance statistics, and creating instrument calibration records.
Trigger automated LIMS sample creation from ERP or MES system linkages.
Provide chemists access in the LIMS to the current method SOP from a document management system.
Automatically send usage decisions and/or results from the LIMS lot release function to an ERP inventory/shipping function.
Automatically load instrument calibration vendor reports into LIMS instrument calibration records.
Seamlessly transmit testing invoices to an invoicing and accounts receivable system.
This kind of integration delivers a step change toward a quality service chain that can transform an enterprise. Nevertheless, it is not uncommon in a LIMS project to postpone these issues to later consideration, thus jeopardizing the impact and justification. In addition, it is vital that a LIMS project build on automation and integration with a vision and scope to transform the enterprise by optimizing performance.
Optimize Enterprise Performance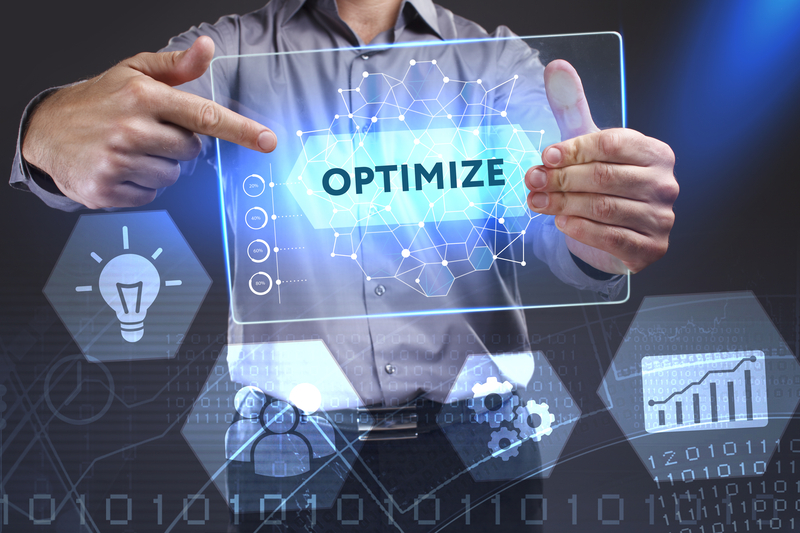 A comprehensive LIMS solution builds on automating tasks and integrating systems to optimize performance, not only of the laboratory functions but more importantly of the entire enterprise. This involves delivering usable analytics and providing useful tools to drive improvement rigorously, and is a key ingredient in transitioning task oriented personnel into knowledge based workers and contributors, elevating the entire enterprise.  To illustrate, a few of the many examples with high value are:
Provide a real-time product quality dashboard of control charts, lot release status, etc. for the PLC or DCS system operators.
Provide a flexible ad-hoc query tool to domain experts to extract and analyze data according to demands.
Automatically send a comprehensive quality report by email to quality assurance personnel.
Provide an integrated CAPA facility to capture and organize follow up for a managed quality program.
Provide a dashboard KPI's for decision support and continuous improvement.
Detect early quality trends by running automatic Westgard or Western Electric control charts and delivering rule violation notifications to production managers.
The Bottom Line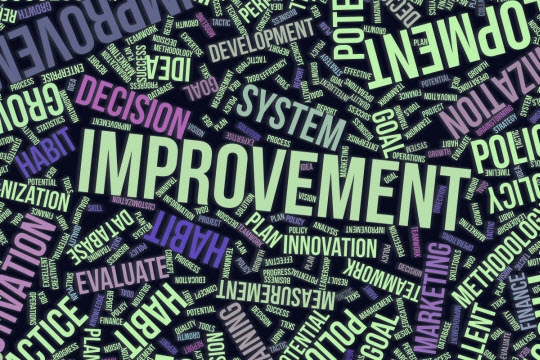 When the full sweep of a vision and plan for LIMS based automation, integration and optimization is considered, a compelling, even exciting case emerges for transformational enterprise gains. When a LIMS project is structured along these lines it becomes a priority with the entire enterprise. Some examples of this vision might be:
Faster delivery of actionable quality results to a production process will trigger prompt corrective action and substantially reduce costly waste product. In some cases one or two such incidents can justify the entire LIMS cost.
Demonstrated capability of superior performance in delivering on customer values for a contract lab can provide a competitive advantage in sales.
Open shared quality data available on an ad-hoc query basis can speed process troubleshooting and root cause analysis to achieve highly valuable long term process improvements.
What Are Critical Elements Of A Transformational LIMS System Offering?
To transform your lab and enterprise, Blaze Systems provides a total LIMS solution, including a suite of integrated comprehensive COTS products, personalized training and implementation, and responsive, effective support. These ingredients for success work in an organic, synergistic way to succeed that is particularly well suited and effective for today's resource limited laboratories.
Comprehensive COTS Products That Are Broad And Deep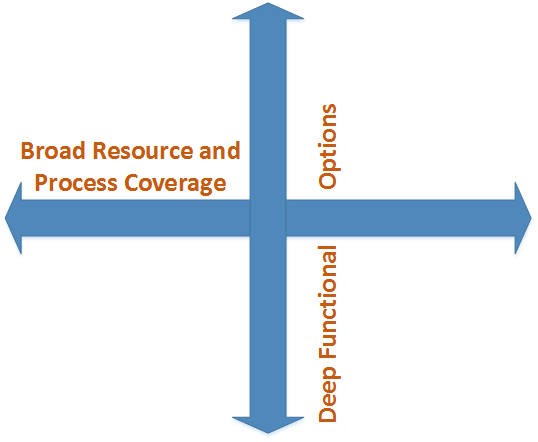 What are the characteristics of a comprehensive COTS LIMS and why is this critical? A comprehensive COTS LIMS provides features that are both broad and deep. By broad we mean an integrated coverage of all the lab resources that contribute to the operation, starting with sample and container management, but also extending to instruments, methods, reagents and standards, storage facilities, personnel, documents, specs, customers, suppliers, and more. In addition, these features cover the sweep of the automate, integrate and optimize goals. For example:
Track and manage the life cycle and usability of reagents and standards through purchase, make, quarantine, release, reserve, use and disposal so that expiration or low inventory do not impact throughput, turnaround and quality.
Track and maintain instrument status and enforce suitability for usage in prep or lab standards.
Provide user records controlling qualifications for lab tasks.
Track and maintain records for products, specs, customers, projects, patients, sites, labs, materials, lots, etc. and tie them to samples, materials, etc.
Provide work requests to track and manage multiple sample submissions.
By deep we mean that this coverage extends vertically into detailed functions and data for each of these areas. To illustrate, a few of the many examples are:
Provide barcode labeling for positive and error free identification of samples, sample containers, instruments including lab ware, reagents and standards, personnel, batches, and more.
Provide a symbolic calculation processor with the ability to access operand values across the entire domain of impact, including not only result values, but also instrument calibration values, batch, prep, standards, and more, in effect turning the LIMS tables into a giant spreadsheet.
Provide specification management and application for combinations of product, customer, sampling point, season, patient demographics, experiment, etc. that handle the details of precision, text override, units conversion, text override, etc.
Provide notifications for a wide range of special events.
This broad and deep coverage is available as COTS (Commercial Off The Shelf) configurable features, not driving up cost by requiring customized programming or scripting. These characteristics are critical for a cost effective solution with a long term life that will not hem you in as lab requirements evolve over time.
Personalized Training and Configuration Assistance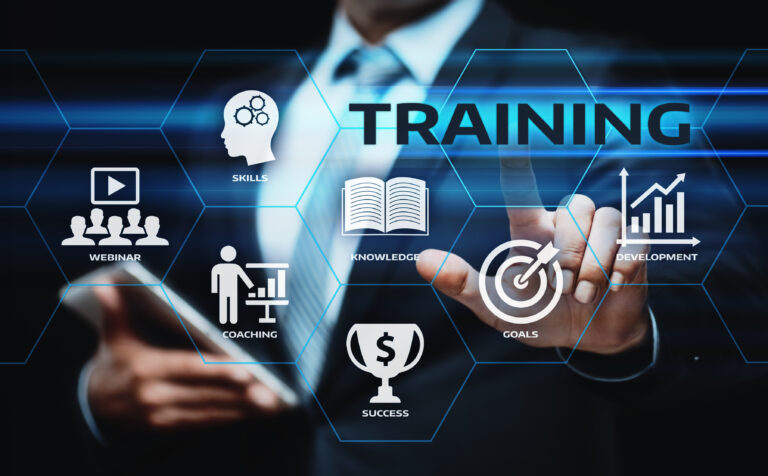 To effectively configure and apply this broad and deep menu of options to transform your laboratory, Blaze System constructs and delivers a personalized process to train and assist in deploying the best choice and use of these features. This process begins with an exchange of key information about your lab from which we lay out the best configuration approach and fine tune the training and workshops to your specific use, insuring efficient use of scarce key user resources and no backtracking and rework. For example, some of the high-value elements are:
Establish scope of entire configuration effort.
Create workshop examples for real cases.
Employ bulk loading tools where available.
Surface and cover critical lab specific details for success by asking the right questions throughout the process.
Employs the "learn and do" principle throughout.
Responsive Effective Support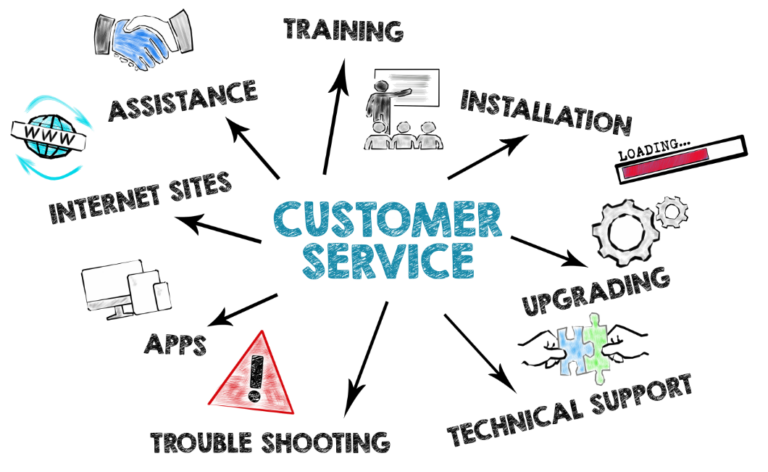 As key users apply and fan out the configuration task, questions frequently arise as details come to light. While on-line help and user guides are available, the Blaze Systems hotline provides an immediate contact with the person best able to answer these questions in the context of your lab and keep things moving in the right direction without delays and wasted effort for you resources.  Together and working synergistically, the personalized training and the hotline provide a highly effective method of deployment.  Some examples are:
In configuring method detection limits, a key user encounters a question about how and where dilution factors are applied.  A call to the hotline provides an immediate answer, saving research time and rework.
In configuring lot release specifications, a key user encounters a question about reporting in multiple units of measure.  A call to the hotline results in a dialog about how best to handle the issue.
Will a Blaze LIMS System Work For Our Lab?
It is a fact that effective application of LIMS to a particular industry and function requires capabilities that are shared across these domains, but also may be critical to a particular subset. BlazeLIMS is a general purpose configurable LIMS with broad and deep features and as such has been applied and is suitable for application in combinations of a wide range of industries and functions.
What is Involved In Implementing a Blaze LIMS System?
Implementing BlazeLIMS involves a process of populating tables of configuration information that describe the elements of the lab operation such as workflow, analytical methods, products, users, customers, operational templates, etc. and fine tuning key reports to your specific goals. While it is critical that a LIMS selection provide features for the future, it is often wise to employ the 80-20 rule and establish a valuable initial implementation, with subsequent steps to be undertaken later as experience reveals. The Blaze System triad of a comprehensive COTS set of products, personalized training and responsive effective support insures that key user resources for lab knowledge and Blaze Systems resource for LIMS knowledge are combined for optimum return.
Is a Blaze LIMS System Affordable?
First of all, BlazeLIMS pricing for both software and services is almost always within the region of affordability for even the smaller lab, whereas other LIMS in the same category of capability are not.  Alternative delivery as SaaS and/or cloud hosted installations can improve this picture as well. Blaze Systems provides a budgetary estimate as a sanity check on the pricing early in the engagement process.  Nevertheless, while the price can be comparable with a mid range ICP-MS, while returning a broad impact on the entire enterprise, it represents a significant investment for which it can be difficult to get approval unless driven by regulatory or expansion demands.  In many cases these barriers indicate a need to establish not just the benefits of lab performance improvements but also the benefits of that performance on the enterprise.  Some examples that we have seen:
Save substantial product waste by delivering real-time control charts of quality parameters to the factory floor for much faster correction action.
Provide release notifications in real time to batch operations, reducing dead time in the operations.
Provide directed quality summaries to improve selection of materials for a particular customer need.
Contact us and we'll arrange a 15 minute phone conversation to exchange information so we can better understand your goals. Together we will determine what Blaze Systems' solutions best meet your needs.
To get started, complete the information below and press the Submit button.
Contact Us For More Information